Fee Reductions
Starting October 1, all Bingo/Raffle fees will be reduced! This means you will be paying less to run your charitable games!
All non-quarterly fees will be reduced to $1. For instance, where your organization used to pay $100 for an annual bingo/raffle license, you will now only pay $1. The same goes for Games Manager certifications.
Fees for your quarterly reports will disappear entirely.
If you file your third quarter report (for the period July-September) after October 1, you will not have to pay any administrative fee! Please note that you still must submit your quarterly reports each quarter--you just won't pay a fee.
Of course, this means that some of the forms you fill out will change. Please see the "New Bingo/Raffle Forms" section below to find out which forms have changed. You can follow the link there to download and print the new forms.
The fee reductions will be reviewed on a quarterly basis, so please pay close attention to future newsletters and to the Secretary of State's website for updates.
NOTE: these fee reductions do not apply to late filing fees.
Bingo Advisory Board Meeting
The Colorado Bingo Advisory Board Meeting will hold its next meeting
in November
When:
November 14, 10:00am-12:30pm
Where:
Secretary of State's Office.
Blue Spruce Conference Room
1700 Broadway, Second Floor
Come join the meeting to share your thoughts on bingo and raffle activities in our state!
As a result of reduced fees, forms for bingo and raffle activities will undergo some minor changes. Please go to

 

the Secretary of State's website to download these forms:
 

 

LE-21 and LE-21a Quarterly Report Forms

 

 

LE7-8 Bingo/Raffle License Application

 

 

LE-38 Games Manager Certification

 

 

Applications for Manufacturer, Supplier, and Agent Licenses

 

 

Manufacturer Licensee Quarterly Report

 

 

Supplier Licensee Quarterly Report
Letter from the Secretary
Dear Friends,

I'm happy to introduce our new quarterly bingo/raffle email newsletter. Charitable gaming is a boon for Colorado non-profits. In 2011, over 1,200 organizations raised more than $16.5 million through bingo, pull-tabs, and raffles.
And I'm pleased to use this inaugural edition to announce fee reductions for all bingo/raffle licensees. Reducing fees allows you to keep more funds supporting your important mission in the community.
Our goal is to support your efforts to raise money for your non-profit. We want to work collaboratively, giving you the tools you need to run your games fairly. When people trust they are getting a fair shake, they are more likely to support your organization.
This new, quarterly newsletter is part of an ongoing effort to improve our communication with you. You can expect information regarding new initiatives, trainings, and upcoming events and filing deadlines.
Please give us any feedback on the newsletter or any of our other services. Your input helps us determine how we can serve you better. Please send any thoughts or comments to
licensing@sos.state.co.us
.
Scott Gessler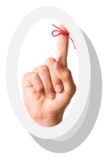 If you hold a current 2012 license, you MUST submit your LE-21 Quarterly Report form for the period July, August, and September by October 31. Reports filed after this date will be assessed a
$50 late filing fee
.

Other important dates:
November 1: License Renewal

 

Begins
We will start accepting applications for 2013 license renewals on this date. In order to apply for a new license, you must have submitted all 2012 filings. You must hold a 2013 license before conducting charitable games next year. Please contact us if you have any questions about your organization's filing status.

Pete is the instructor for our NEW online Games Manager course! He will walk you through everything you need to know to become a certified Games Manager, and help your organization run a legal bingo and raffle operation!

 

That means you can become certified as a Games Manager right from the comfort of your own home!

It's easy to sign up. Just go to this

web site

to take the course, which takes between 2-3 hours to complete. There is a $1 charge for all Games Manager certifications (see fee reductions above), which you will pay by check.

If you are already certified and would just like to brush up on your skills or review requirements, the training is available FOR FREE!

  
We have lots of Games Manager training sessions planned.
Call (
 

303-894-2200, ext. 6416) or email darleen.herrera@sos.state.co.us to sign up for one of the classes below. Please include your phone number, organization, and whether you would like to sign up for Bingo and Raffles, or only Bingo. You can also visit our website for more information and an updated schedule.