News Release
Media contact
(303) 860-6903

Lynn Bartels
lynn.bartels@sos.state.co.us

Julia Sunny
julia.sunny@sos.state.co.us
State of Colorado
Department of State
1700 Broadway
Suite 250
Denver, CO 80290
Wayne W. Williams
Secretary of State
Suzanne Staiert
Deputy Secretary of State

News Release
State of Colorado
Department of State
1700 Broadway
Suite 250
Denver, CO 80290
Wayne W. Williams
Secretary of State
Suzanne Staiert
Deputy Secretary of State
Media contact
(303) 860-6903
Lynn Bartels - lynn.bartels@sos.state.co.us
Julia Sunny - julia.sunny@sos.state.co.us
Ballots returned: Nov. 6, 2018 at 6:00 PM
DENVER, Nov. 6, 2018 - Happy Election Day. Attached is the latest of several ballot return reports our office will release today for the general election.
To update your registration, view your sample ballot, check your mail ballot status, or find an in-person voting location or ballot drop-off location, visit www.govotecolorado.com.
To receive email updates from the Secretary of State's office about ballot returns or other news, visit www.sos.state.co.us and subscribe under the "Email updates" section.
Ballot received by age, party and gender (PDF)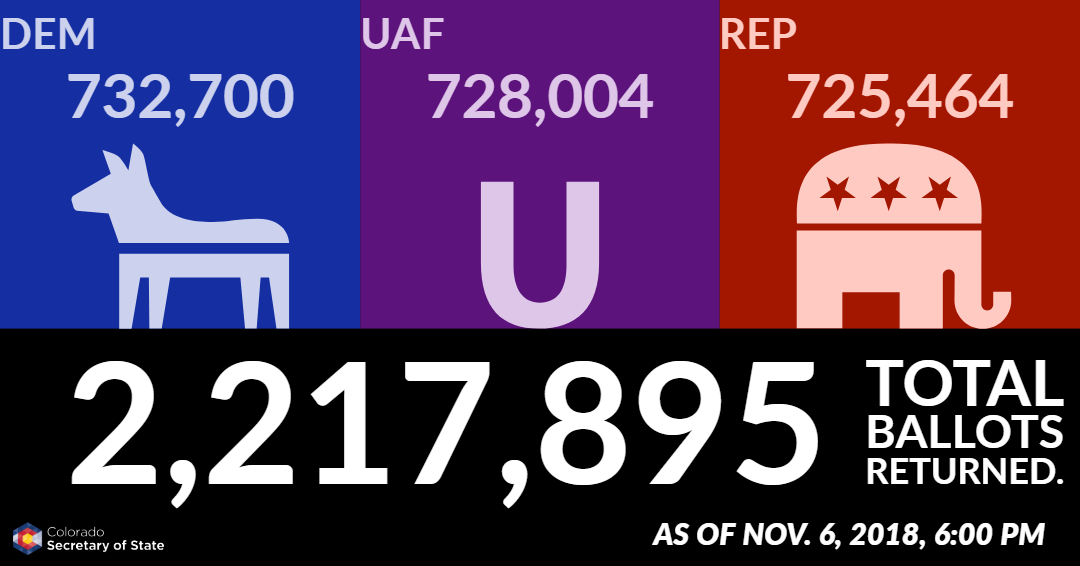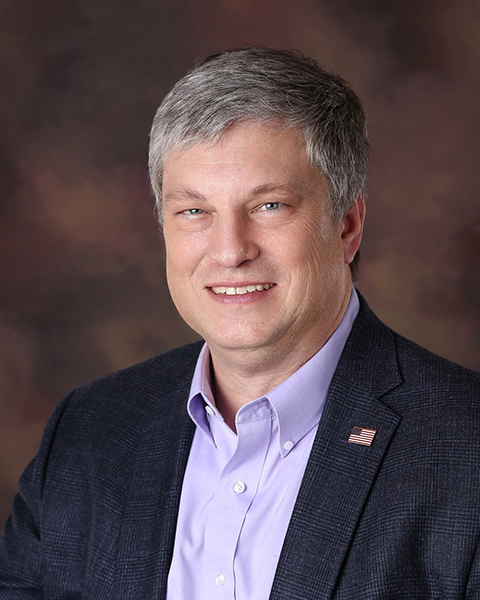 Secretary of State Wayne W. Williams