News Release
Media contact
(303) 860-6903

Lynn Bartels
lynn.bartels@sos.state.co.us

Julia Sunny
julia.sunny@sos.state.co.us
State of Colorado
Department of State
1700 Broadway
Suite 250
Denver, CO 80290
Wayne W. Williams
Secretary of State
Suzanne Staiert
Deputy Secretary of State

News Release
State of Colorado
Department of State
1700 Broadway
Suite 250
Denver, CO 80290
Wayne W. Williams
Secretary of State
Suzanne Staiert
Deputy Secretary of State
Media contact
(303) 860-6903
Lynn Bartels - lynn.bartels@sos.state.co.us
Julia Sunny - julia.sunny@sos.state.co.us
MIT releases election scores; says model must be updated
DENVER, August 9, 2018 -- Colorado is recognized as an elections leader nationally, but surprisingly it received an average score in an assessment that looks at election administration and performance nationwide.
The ranking prompted the Massachusetts Institute of Technology professor who oversees the Elections Performance Index to concede that the current methodology has not kept pace with Colorado's innovations and will be updated to reflect evolving election practices. The EPI today released its report examining the 2016 election.
"Colorado is an outstanding election state that has introduced a number of election innovations over the past decade, and I think it's fair to say that the EPI's current version may fall short of crediting how they make elections more convenient and secure," political science professor Charles Stewart III said.
Colorado ranked in the top five in two of the most important factors in rating states: turnout and the percentage of registered eligible voters.
But there is no factor for election security -- the hot-button issue from the 2016 election and an area where Secretary of State Wayne Williams is continually hailed as a national leader-- and Colorado received no credit for implementing the first-of-its-kind statewide post-election audit.
Colorado's overall Elections Performance Index score was 24, due largely to its status as a vote-by-mail state. Two other mail-ballot states, Washington and Oregon, were ranked 20 and 32 respectively.
"I am glad to see that the Elections Performance Index, which was developed almost a decade ago, will be updated to take into account the latest and best election practices," Secretary Williams said.
The Denver County clerk and recorder and the executive director of Colorado Common Cause expressed disappointment at the ranking, considering the state's reputation for election innovation.
Two EPI categories, "mail ballots rejected" and "mail ballots unreturned," benefit states with low numbers of mail ballots, such as polling-place states that may only send a handful of absentee ballots to voters. When those two categories are removed from this year's ranking, Colorado moves from 24 to eight.
"As we look at how the EPI evolves to incorporate the new developments in election administration, we will work with Colorado and other mail-ballot states to take account of these advances," Stewart said.
In Colorado, 3.2 million active voters were mailed a ballot for the 2016 general election, making for a much higher percentage of unreturned ballots than in most states. In addition, Colorado employs signature verification for mail ballots – a requirement not followed by every state. In 2016, Colorado rejected 21,408 ballots where the signature on the envelope did not match the signature in the voter registration database, and the voters made no attempt to "cure" their ballots.
Another factor that contributed to Colorado's ranking was the undervote in the 2016 presidential election, where voters chose to skip that race when marking their ballots, MIT officials said.
In Colorado, only votes for a write-in candidate who has been certified by the Secretary of State's office are counted. Because a write-in vote for "Donald Duck," for example, cannot be counted, it appears from the results that many voters skipped the race altogether, when in fact they voted for an ineligible "candidate." MIT officials said some states count all write-in selections, even if it's "Mickey Mouse." Other states offer a "None of the above" category.
It's not clear why a voter's decision to avoid the presidential race, or any other race on the ballot, should be a factor in measuring a state's effectiveness in election administration.
Removing this category, along with the two mail ballot indicators, shoots Colorado to No. 2 overall in the rankings.
Several other Colorado advancements are not considered in the EPI, including Colorado's risk-limiting audit.
States answer a simple yes/no question on whether a post-election audit is required. The MIT Election Data and Science Lab admitted it "currently measures only whether states have a post-election audit requirement in statute, and does not consider the relative effectiveness of any specific program."
Colorado in 2017 became the only state to conduct a risk-limiting audit to ensure the way machines tabulated ballot results is what the voter intended when marking the ballot.
"Colorado was first in the nation to implement permanent statewide risk-limiting audits, which was a significant step that has gotten a lot of national attention," Stewart said. "And, Colorado has been a visible leader in facing the election cybersecurity challenges that we've all become aware of.
"Incorporating factors such as these in a future EPI would certainly boost Colorado's score on the index."
Colorado was ranked sixth after the 2014 election, when the Pew Center for the States ran the Elections Performance Index. MIT took over the project six months ago.
Colorado election officials and advocates are encouraged by MIT's understanding it needs to reflect current practices.
"Colorado Common Cause has been instrumental in helping Colorado develop the best election policies in the country," said Amanda Gonzalez, the group's executive director. "In Colorado we've modernized our elections so that they are secure, convenient and accessible. ...These elections advancements have made Colorado a national model."
Denver Clerk and Recorder Debra Johnson said the "one-size fits all methodology" currently employed doesn't take Colorado's mail-ballot system into account.
"Colorado has had consistently high voter turnout due to the convenience of putting ballots into voters' hands and providing them with different ways to return the ballots. We are getting dinged for giving everyone an equal opportunity to participate," she said.
"Election models vary from state to state and tracking voter participation rate is the only methodology that would paint an accurate picture."
MIT has asked Colorado to participate in helping update the model going forward.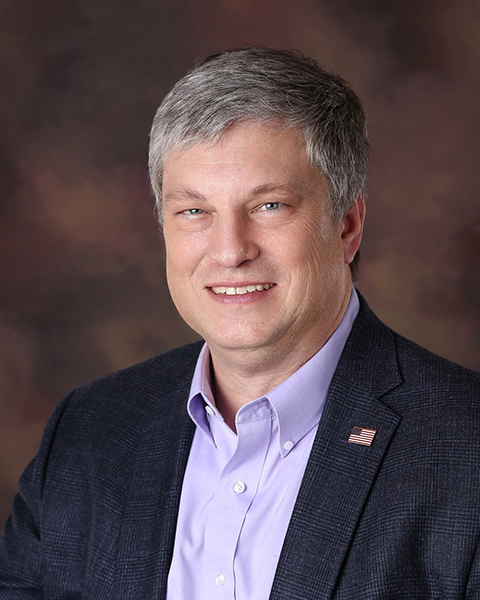 Secretary of State Wayne W. Williams