Media Alert
Media contact
p: 303-928-7142
c: 303-437-7366

Nancy O'Dorisio, Forté Advertising
nancy@forteadvertising.com
State of Colorado
Department of State
1700 Broadway
Suite 250
Denver, CO 80290
Wayne W. Williams
Secretary of State
Suzanne Staiert
Deputy Secretary of State

Media Alert
State of Colorado
Department of State
1700 Broadway
Suite 250
Denver, CO 80290
Wayne W. Williams
Secretary of State
Suzanne Staiert
Deputy Secretary of State
Media contact
p: 303-928-7142
c: 303-437-7366
Nancy O'Dorisio, Forté Advertising - nancy@forteadvertising.com
Secretary Williams, metro Denver chamber invite Coloradans to check out unaffiliated voter campaign
What: UChooseCO giant inflatable "U"
When: 9-11 AM, Thursday, June 14
Where: Outside the Denver Metro Chamber of Commerce, 1445 Market St., Denver, CO 80202
Who: Colorado Secretary of State Wayne Williams, Denver Metro Chamber of Commerce President and CEO Kelly Brough, Denver Metro chamber board members, and the UChooseCO campaign team
* Note: Secretary Williams and President Brough will be available to talk to the media from 9 to 9:30 AM.
Why: To raise awareness about the process and new rules for unaffiliated voters to participate in the Colorado primary election -- if you get two ballots, only vote one or neither ballot will count. And to answer your questions.
More info: Unaffiliated voters can visit www.uchoose.co.gov to learn about the process for voting in the Colorado primary.
Follow the UChooseCO campaign on Facebook, Twitter, and on the web.
#UChooseCO #UnaffiliatedVoterCO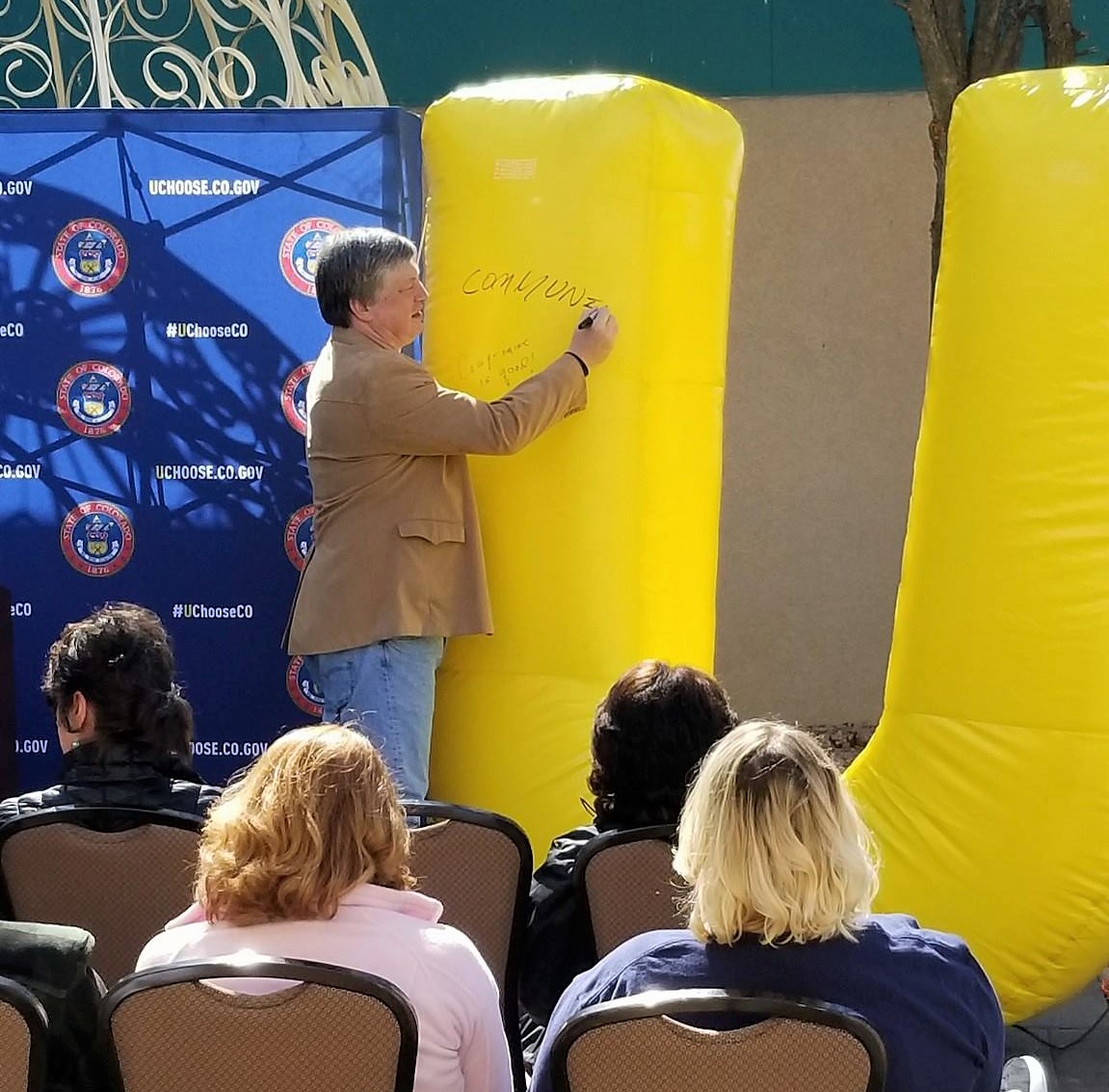 Secretary of State Wayne W. Williams writing a word on the U.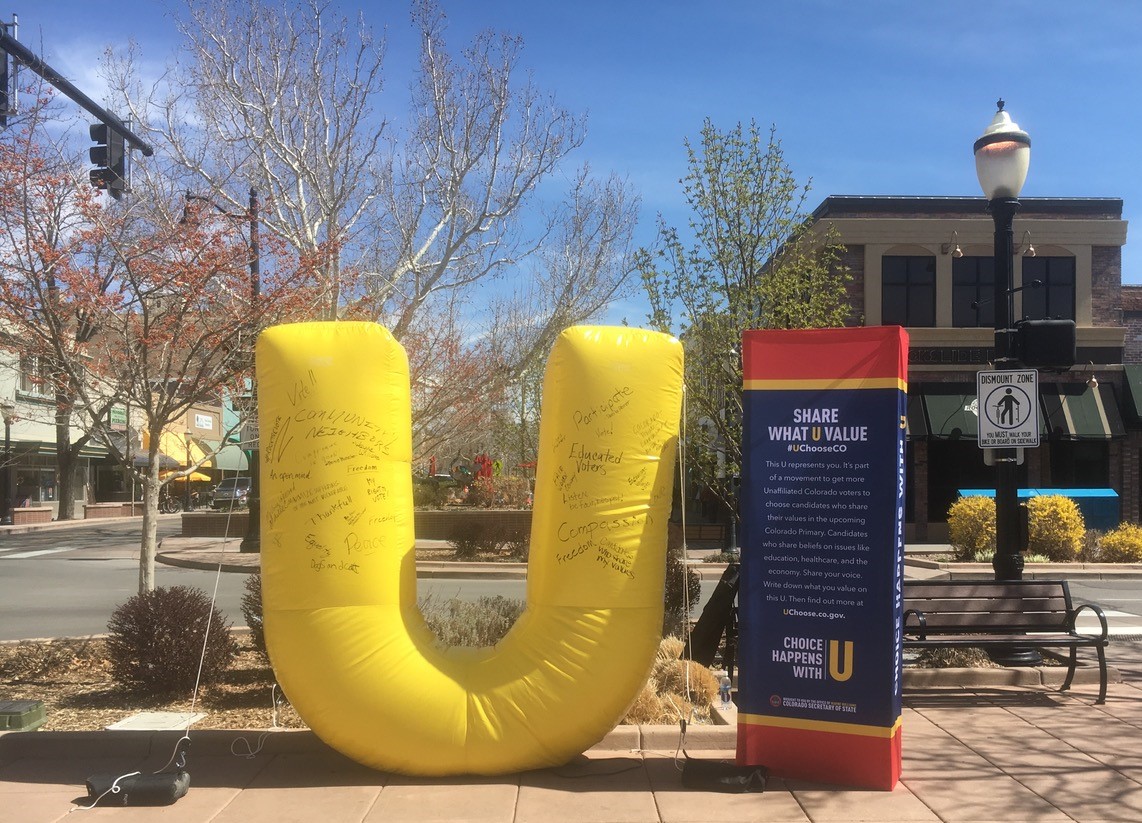 The inflatable U.