News Release
Media contact
(303) 860-6903

Lynn Bartels
lynn.bartels@sos.state.co.us

Julia Sunny
julia.sunny@sos.state.co.us
State of Colorado
Department of State
1700 Broadway
Suite 250
Denver, CO 80290
Wayne W. Williams
Secretary of State
Suzanne Staiert
Deputy Secretary of State

News Release
State of Colorado
Department of State
1700 Broadway
Suite 250
Denver, CO 80290
Wayne W. Williams
Secretary of State
Suzanne Staiert
Deputy Secretary of State
Media contact
(303) 860-6903
Lynn Bartels - lynn.bartels@sos.state.co.us
Julia Sunny - julia.sunny@sos.state.co.us
New recording equipment a "game changer" for customer service
DENVER, May 31, 2018 -- Colorado's county clerks run elections, but they also perform a variety of other duties, including storing all sorts of documents relating to land transactions.
A number of clerks were trying to get the job done with obsolete equipment until the Colorado Legislature came to the rescue. The result is the creation of the Electronic Recording Technology Board, which so far has awarded $900,000 in grants to 15 counties: Alamosa, Archuleta, Bent, Chaffee, Cheyenne, Conejos, Costilla, Eagle, Hinsdale, Lincoln, Mineral, Montrose, Rio Grande and Saguache.
The board's mission is to develop, maintain, improve, replace or preserve land records systems in Colorado.
Colorado Secretary of State Wayne Williams will be in Hugo at 10 a.m. Friday June 1 to visit with Lincoln County Clerk Corinne Lengel and Cheyenne County Clerk Pat Daughtery to talk about the impact of their grants.
In Lincoln County, Lengel used the money to pay for a new system that records and digitizes records, replacing outdated equipment purchased in 2006. The office also indexed and digitized recorded documents that predated the use of an electronic system.
"This has been a game changer when it comes to customer service," Williams said.
"Before the digitization was complete, many documents in Lincoln County were only available on microfiche cards or in large bound books. Someone looking for a property document from the 1950s, for example, might spend hours looking for what they needed. Now all of their recorded documents are available in their recording system as well as online."
Williams will visit Eagle County Clerk Regina O'Brien on Monday about her grant, and then later this summer talk to the other clerks who received money from the board.
The board is a result of work in the spring of 2014, when a group of real estate, lending and legal professionals, as well as counties, conducted a statewide needs assessment and a request for information to evaluate the state of recording systems in Colorado.
That led to Senate Bill 115 by Sen. Beth Martinez Humenik, R-Thornton, and Reps. Dominick Moreno, D-Commerce City, and Kathleen Conti, R-Centennial. The 2016 measured created the Electronic Recording Technology Board as an enterprise, extended a dollar-a-document fee the legislature approved in 2002 through 2026, and gave the board the authority to allow clerks to collect an additional $2 on certain documents through 2021.
So far, clerks have collected $3.2 million. The board reviews grant requests from the clerks and decides how to spend it. Previously, counties kept their fees. The state's nine largest counties collected enough in fees to cover recording expenses, but the other 55 counties fell short and could not update their equipment.
Michelle Batey serves as the executive director of the ERTB. The county clerk and recorders who serve on the board are Arapahoe's Matt Crane, board chair, Kit Carson's Susan Corliss, Adams' Stan Martin, Pueblo's Gil Ortiz and Routt's Kim Bonner.
The vice chairman is Sam Starritt, of Dufford, Waldeck, Milburn & Krohn, who is the Colorado Bar Association's representative on the board. Gary Zimmerman, chief of staff for the Secretary of State's office, is the treasurer.
Also on the board is Gary Leece with Heritage Title Co., who represents the title industry, and Scott Stucky, who represents the mortgage industry.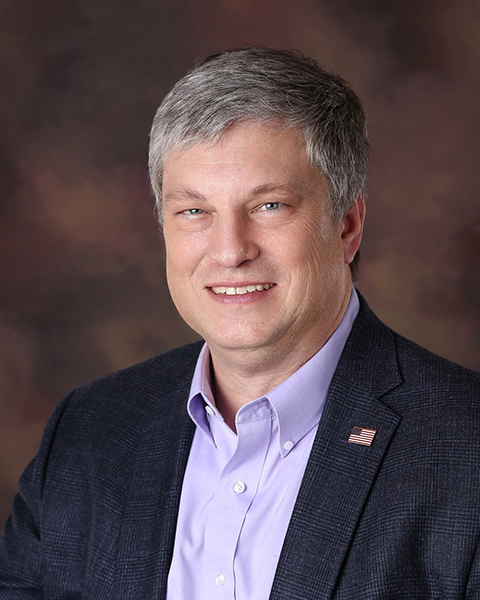 Secretary of State Wayne W. Williams