Withdrawn candidates: Votes cast for Michael Bennet, Pete Buttigieg, John K. Delaney and Amy Klobuchar in the Democratic presidential primary election will not be counted. These campaigns have submitted withdrawal forms to our office.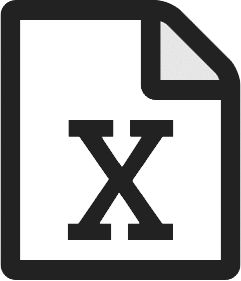 Excel version (XLSX)
The candidates below have been certified to their respective Democratic and Republican party ballots in the ballot order listed below. If a candidate submits a withdrawal form to our office after January 3, the candidate will have his/her name stricken through on the candidate list below, and the votes cast for the candidate will not be counted.
Candidate name
Cory Booker
Candidate name
Pete Buttigieg
Website
peteforamerica.com
Candidate name
Tulsi Gabbard
Candidate name
Bernie Sanders
Website
berniesanders.com
Candidate name
Elizabeth Warren
Website
elizabethwarren.com
Candidate name
Amy Klobuchar
Candidate name
Roque "Rocky" De La Fuente III
Candidate name
Michael Bennet
Website
michaelbennet.com
Candidate name
Marianne Williamson
Candidate name
Deval Patrick
Website
devalpatrick2020.com
Candidate name
Michael R. Bloomberg
Website
mikebloomberg.com
Candidate name
Robby Wells
Website
riseupwithrobby.com
Candidate name
Andrew Yang
Candidate name
Joseph R. Biden
Candidate name
Tom Steyer
Candidate name
Rita Krichevsky
Candidate name
John K. Delaney
Candidate name
Matthew John Matern
Candidate name
Robert Ardini
Candidate name
Donald J. Trump
Candidate name
Zoltan G. Istvan
Last updated March 3, 2020, 10:10 AM