Business identity theft pamphlet (PDF)
Contents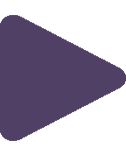 Introduction
Prevention checklist
Checklist for victims
Additional identity theft resources
Introduction
Business identity theft (also known as corporate or commercial identity theft) is a type of identity theft. In the case of a business, a criminal will use a business's identity to establish lines of credit with banks or retailers. With these lines of credit, the identity thieves will buy items that can be exchanged for cash or sold with relative ease.
The damage can be devastating to the victim's business. For example, damage to the victim's credit history or denial of credit can lead to operational problems. The cost to clean up and correct the damage can be hundreds of dollars and hours of lost time.
The Colorado Secretary of State, the Colorado Attorney General, and the Colorado Bureau of Investigation ID Theft Unit have developed this Business Identity Theft Resource Guide to provide businesses with the information necessary to avoid and reduce the threat of business identity theft and to help those businesses that have already fallen victim to these crimes.
Who to contact

Colorado Secretary of State Business Division
1700 Broadway, Ste. 200
Denver, CO 80290
303-894-2200
business@coloradosos.gov
coloradosos.gov

Colorado Bureau of Investigation
690 Kipling Street, Ste 3000
Denver, CO 80215
303-239-4242 (English/Spanish)
CBI.StopIDTheft@state.co.us
www.cbivictimsupport.com

Colorado Attorney General's Office
1525 Sherman Street, 7th Floor
Denver, CO 80203
Phone: 303-866-4500
coag.gov/file-complaint
coag.gov